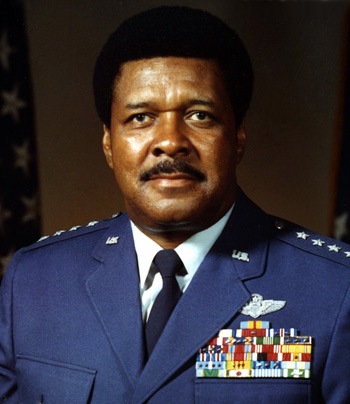 The General
A graduate of the Tuskegee Institute, he helped train pilots for the all-black 99th Pursuit Squadron during World War II. He would finally see action during the Korean and Vietnam Wars and he distinguished himself...literally. He won a Distinguished Service Medal, a Distinguished Flying Cross and a Legion of Merit for his feats of aerial acrobatics and unflinching bravery.
He would eventually become the first African American Four-Star General, paving the way for others. He was a damn fine pilot and an even better man as seen by the even longer list of civilian awards he has received.
Greatest Quote
"Nobody dislikes war more than warriors."